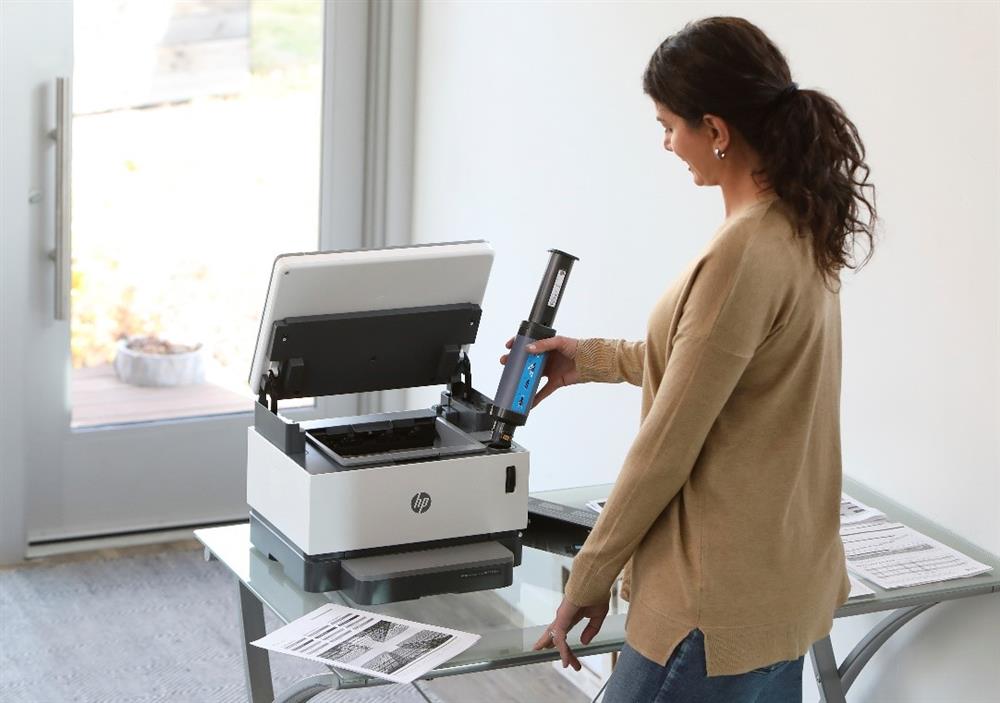 World's first toner tank lets your business run nonstop
Business opportunities are hard to come by, that is why enterprises—whether micro, small or medium-sized—need to be on their feet to seize the moment and make the most of every chance at a sales or profit.
When it comes to printing, these MSMEs have to make sure they not only have a reliable and hard-working printer, but have enough consumables and supplies to meet the sudden demands of the business.
That is why HP has developed and introduced a new line of laser printers that boast of the world's first toner tank technology, to make printing almost non-stop, for businesses who can't afford to have printing delays and missed deadlines.
Straight out of the box, the HP Neverstop Laser multifunction printer comes with a pre-loaded toner tank that enables it to produce 5,000 pages of high-quality printouts—sharp text and bold blacks—at 21 ppm before requiring reload.
Users can access these printing features, along with the HP Neverstop Laser printer's scanning and copying capabilities, from their smartphones, tablets, other mobile devices and the internet, using HP Smart app, Apple AirPrint™, Google Cloud Print™, Mopria™ Certified, and Wi-Fi® Direct Printing.
And once the toner tank is depleted, one can use a mess-free self-reload toner kit that takes only 15 seconds and three easy steps—shake, plunge, print—to conveniently refill and restore the HP Neverstop printer's toner levels, and print almost uninterrupted and with little downtime.
The HP Neverstop printers—Laser 1200w, Laser 1200a, Laser 1000w, and Laser 1000a —and toners, including the HP 103A Black Original Neverstop Laser Toner Reload Kit, HP 103AD Dual pack Black Original Neverstop Laser Toner Reload Kit, and HP 104A Black Original Laser Imaging Drum (includes ~5000 pages of inbox toner, useful life of ~20000 pages) are available at HP authorized distributor WSI. To order, please visit https://wordtext.com.ph/wesellit/