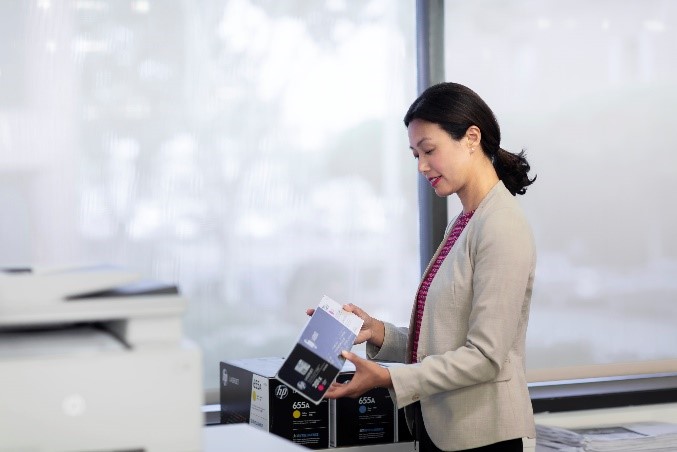 Why Original HP Toner cartridges only have manufacturing dates
Like the durable and reliable printers that it manufactures for household and enterprise consumers, HP ensures that matching printer supplies and consumables, such as Original HP Toners, are produced with the same level of quality, enough to market it without an actual expiration date.
When consumers buy Original HP Toners, what they will see printed or stamped in the product packaging or cartridge box is a manufacturing date that the global printer maker only uses for internal processes such as inventory tracking and to comply with regulatory standards in certain countries.
No expiration
Most toner cartridges do not need to indicate "use before" or "end of warranty" dates because they only contain plastic particles that are very stable in most conditions.
But while Original HP Toner cartridges, the company will not replace products that have been refilled, refurbished, remanufactured or tampered with in any way; or Original HP Toner cartridges that have been damaged or found to be defective because of misuse or improper storage.
Storage tips
Toner cartridges should be kept in their original packaging and stored in a flat position in a cool, dry place, away from direct sunlight.
To get Original HP Toner cartridges that one can depend on to produce bold blacks and vibrant colors, it is best to buy only from authorized online resellers and distributors such as WSI. To order, please visit https://wordtext.com.ph/wesellit/