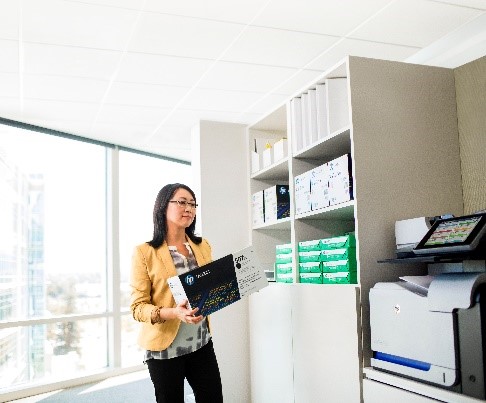 Free HP Customer Delivery Inspections ensure businesses use original supplies
At a time when it has become difficult even for vigilant business owners and entrepreneurs to determine whether the printing supplies they ordered from various online suppliers and traditional vendors are originals or fakes, HP endeavors to help its large and medium-sized customers by providing free, on-site examinations.
The HP Anti-counterfeit Customer Delivery Inspections aim to protect HP clients from using fake products that can pose serious threats to their business, produce poor printouts, damage printers beyond repair, stall print jobs, and interrupt office workflows, which can all incur additional costs for the HP client.
If they notice suspicious bids in tenders and suspect counterfeit products are included in the delivery of HP Printing Supplies, HP enterprise clients can request for delivery examinations at their convenience by filling out a customer delivery inspection request form and email it to the HP Anti-Counterfeiting and Fraud (ACF) Programme at customerinspections@hp.com
Upon verification of the suspicion, ACF product experts will conduct the inspection of large and medium-sized deliveries within the premises of the HP client. Only unopened and sealed boxes will be inspected.
If counterfeits are found, the inspector will ask for the name of the supplier and a copy of the proof of purchase. The customer will also be asked to refrain from buying from that supplier.
HP also recommends that the customer should neither send back any products to the supplier nor inform the supplier about the inspection before the Customer Delivery Inspection is conducted.
To ensure deliveries of Original HP Supplies every time, customers are advised to buy only from HP or its authorized HP resellers and distributors such as WSI. To order, please visit https://wordtext.com.ph/wesellit/